In Memory
Katherine June Elkins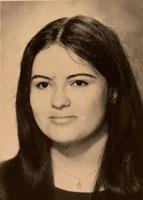 Our big sister, Katherine June Elkins, class of 1971, passed away peacefully this morning of congestive heart failure. She was 68 years young.
Karen Elkins Stephens
I wasn't sure if this was the place to post that news but I was hoping that the powers that be might know where to enter this into the 1971 deceased roster.